Born to be alive
Patrick Hernandez
23 hours ago
Rich Girl
Daryl Hall & John Oates
23 hours ago
When You're in Love With a Beautiful Woman
Dr. Hook
23 hours ago
Just the Way You Are
Billy Joel
23 hours ago
Le Freak (Remastered)
Chic
23 hours ago
Gypsy
Fleetwood Mac
23 hours ago

Lowdown
Boz Scaggs
23 hours ago
Because I Love You
The Masters Apprentices
23 hours ago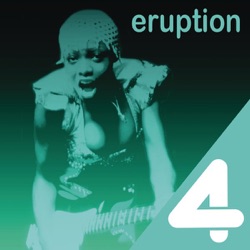 I Can't Stand the Rain
Eruption
23 hours ago
Just What I Needed
The Cars
23 hours ago
View more
Totally Radio 70s live
Just for Hits & Giggles
Totally Radio 70's is a Australian digital radio station owned and operated by Totally Media. Best known for musical genres such as 70s and oldies.
Categories:&nbsp
Oldies, 70s
Frequencies Totally Radio 70s
Adelaide: Online
Brisbane: Online
Canberra: Online
Darwin: Online
Gold Coast: Online
Hobart: Online
Melbourne: Online
Perth: Online
Sydney: Online
View more
Top Songs
Last 7 days:
1. Gary Numan - Cars
2. Cat Stevens - Wild World
3. Amii Stewart - Knock On Wood
4. Patrick Hernandez - Born to be alive
5. Squeeze - Cool for Cats
6. Paul Simon - Slip Slidin' Away
7. Gary Numan - Are 'Friends' Electric?
8. 10cc - The Things We Do for Love
9. 10cc - Rubber Bullets
10. Earth, Wind & Fire - Boogie Wonderland
Last 30 days:
1. Gary Numan - Cars
2. Leo Sayer - Thunder In My Heart
3. John Travolta - Greased Lightnin'
4. Blue Swede - Hooked on a Feeling
5. Dr. Hook - Sylvia's Mother
6. Céline Dion & Stevie Wonder - Sir Duke
7. Squeeze - Cool for Cats
8. America - Sister Golden Hair
9. Peter Frampton - Show Me the Way
10. T. Rex - Hot Love
Contacts
E-mail:&nbsp
onair@totallyradio.com.au
Social networks
Share
Comments