Troubled World
Johnny B. Moore
23 hours ago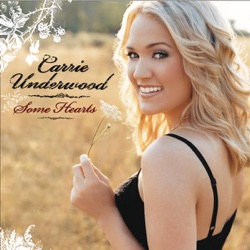 Jesus, Take the Wheel
Carrie Underwood
23 hours ago
News Bulletin
Hushh
23 hours ago
Lord I Lift Your Name Up High (Live)
Marvia Providence
23 hours ago
Prayer Changes
Céline Dion & R. Kelly
23 hours ago
Every Praise
Hezekiah Walker
23 hours ago
He Reigns / Awesome God
Kirk Franklin
23 hours ago
Cant Give Up Now!
JMPR
23 hours ago
Kurt Ministers
Kurt Carr
23 hours ago
Still I Rise
Yolanda Adams
23 hours ago
View more
MPM Gospel Live Radio live
Nothing But The Best Of Gospel
MPM Gospel Live Radio, a Jamaican gem, is more than just a radio station. It's a community, a family, a place where faith and music intertwine. The station's programming is as diverse as the beautiful island it calls home, offering a blend of modern and classic gospel tunes that resonate with listeners of all ages.
But MPM Gospel Live Radio is not just about music. It's about life, faith, and inspiration. The station hosts engaging discussions and enlightening sermons that challenge listeners to reflect and grow in their faith. It's a station that embodies the spirit of Jamaica - vibrant, warm, and full of faith. So, whether you're seeking spiritual nourishment or simply a good gospel tune, MPM Gospel Live Radio is the station to tune into.
Categories:&nbsp
Religious, Christian, Gospel
Frequencies MPM Gospel Live Radio
Ocho Rios: Online
Top Songs
Last 7 days:
1. Hushh - News Bulletin
2. Sonnie Badu - My Soul Says Yes (Live)
3. Bethel Music & Amanda Cook - Goodness of God
4. The Hoppers - Jerusalem
5. Hillsong Worship - What a Beautiful Name
6. Reid Nibley, Maurice Abravanel & The Utah Symphony - The Lord Is My Shepherd: The Lord Is My Shepherd
7. Gerry Thompson - Lord I've Got a Date
8. Gospel - Go 2 Church
9. Kevin LeVar & One Sound - Your Destiny
10. People & Songs - Psalm 23 (I Am Not Alone) [feat. Joshua Sherman]
Last 30 days:
1. Hushh - News Bulletin
2. Sonnie Badu - My Soul Says Yes (Live)
3. The Hoppers - Jerusalem
4. Dean Smith - How Great (feat. Kareem Haynes)
5. Bethel Music & Amanda Cook - Goodness of God
6. Hillsong Worship - What a Beautiful Name
7. Cece Winans - Goodness of God
8. Kevin LeVar & One Sound - Your Destiny
9. Reid Nibley, Maurice Abravanel & The Utah Symphony - The Lord Is My Shepherd: The Lord Is My Shepherd
10. Daniel Riley - Here We Are
Contacts
Telephone:&nbsp
8762769604
E-mail:&nbsp
lenaw7@yahoo.com
Social networks
Share
Comments