Hacerte Mia
Jr.
23 hours ago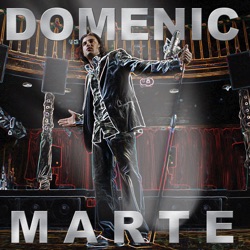 Con los Ojos Cerrados
Domenic Marte
23 hours ago
Mi Ultima Carta
Prince Royce
23 hours ago
Si Yo Me Muero
Teodoro Reyes
23 hours ago
Promise (feat. Usher)
Romeo Santos
23 hours ago
Ya No Puedo Mas
Angeles De La Bachata
23 hours ago
Mala Maña
Natalia Lafourcade & Alex Ferreira
23 hours ago
Bachata en Fukuoka
Enrique Iglesias & Juan Luis Guerra
23 hours ago
Llevarte al Cielo
Jhonny Evidence
23 hours ago
Buscare
Oub LCK
23 hours ago
View more
Latina Bachata live
Le Son Latino
For those who can't get enough of Bachata, Latina Bachata radio station is the perfect destination. Broadcasting from Jamaica, this station is all about celebrating the rich and vibrant world of Bachata music. From timeless classics to the latest hits, Latina Bachata has got you covered with a diverse range of tunes that will keep you dancing all day long.
But it's not just about the music - Latina Bachata also offers engaging content that delves into the heart of Bachata culture. With interviews featuring renowned artists and insightful discussions on the genre's history and evolution, you'll find yourself immersed in a truly unique listening experience. So, tune in and let Latina Bachata transport you to a world of rhythm and passion.
Frequencies Latina Bachata
Paris: Online
Top Songs
Last 7 days:
1. Jashel - Stay With Me
2. Grupo Rush - Jasmine
3. Romeo "La Maravilla" - Siempre Te Amaré
4. Shainy El Brillante - Vuelve
5. Ralphy Dreamz - Romántico (feat. Papayo)
6. Migue la Voz Lunatica - Vivamos el momento
7. Hector Acosta (El Torito) - Me Puedo Matar (feat. Bachata Heightz)
8. Natalia Lafourcade & Alex Ferreira - Mala Maña
9. Domenic Marte - Ven Tu
10. Jimmy Bauer - Todas Tus Cosas
Last 30 days:
1. Opalo - Amor Sincero
2. Romeo "La Maravilla" - Siempre Te Amaré
3. Jashel - Stay With Me
4. Alex Wayne - No Me Quiero Enamorar
5. Nathy Peluso - Ateo
6. Jimmy Bauer - Todas Tus Cosas
7. Jimmy Bauer - Por Ti
8. Junior & Jorge - Olvidala
9. Grupo Rush - Jasmine
10. Issac Delgado - Que No Se Te Olvide
Contacts
Address:&nbsp
Radio Latina 167 Rue du Chevaleret, 75013 Paris, France
Telephone:&nbsp
0825 24 10 10
E-mail:&nbsp
contact@latina.fr
Social networks
Share
Comments