Obviously
McFly
23 hours ago
Groovejet
DJ Spiller
23 hours ago
Love It When You Call
The Feeling
23 hours ago
Thinking of You
Katy Perry
23 hours ago
Breathe
Blu Cantrell
23 hours ago
Sk8er Boi
Avril Lavigne
23 hours ago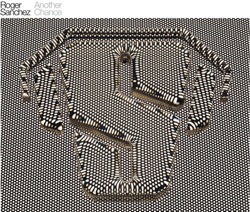 Another Chance
Roger Sanchez
23 hours ago

The Boy Does Nothing
Alesha Dixon
23 hours ago
Miss Independent
Kelly Clarkson
23 hours ago
Beyonce & Jay Z
M.R.Keith
23 hours ago
View more
REWIND 2000's live
2000's HITS Only!
REWIND 2000's, the go-to radio station for all your favorite 2000s tunes, broadcasts from Jamaica and offers a diverse selection of music genres that defined the era. Whether you're into pop, rock, hip-hop, or R&B, there's something for everyone who appreciates the music of the 2000s.
Listeners can expect a variety of music shows, each with a unique focus on specific genres or themes from the 2000s. The dedicated team of hosts and DJs at REWIND 2000's work tirelessly to create playlists that capture the essence of the decade, providing a nostalgic trip down memory lane for their audience. So, if you're looking to reminisce about the good old days, tune in to REWIND 2000's and let the music take you back in time.
Categories:&nbsp
Pop Music, Dance, Rock
Frequencies REWIND 2000's
Lisbon: Online
Top Songs
Last 7 days:
1. Mis-Teeq - Scandalous
2. Faith Hill - There You'll Be
3. Calvin Harris - Acceptable In the 80's
4. Will Young - Leave Right Now
5. Kings of Leon - Use Somebody
6. Sarah Whatmore - Touchscreen
7. Craig David - What's Your Flava?
8. Booty Luv - Boogie 2Nite
9. The Saturdays - Ego
10. Fatman Scoop - Be Faithful
Last 30 days:
1. McFly - Obviously
2. JO JTG - Too Late
3. Mis-Teeq - Scandalous
4. Heather Small - Proud
5. David Guetta & Madonna - Hung Up
6. Faith Hill - There You'll Be
7. Jennifer Lopez - Love Don't Cost a Thing
8. Britney Spears - Stronger
9. Calvin Harris - Acceptable In the 80's
10. Natasha Bedingfield - These Words
Share
Comments